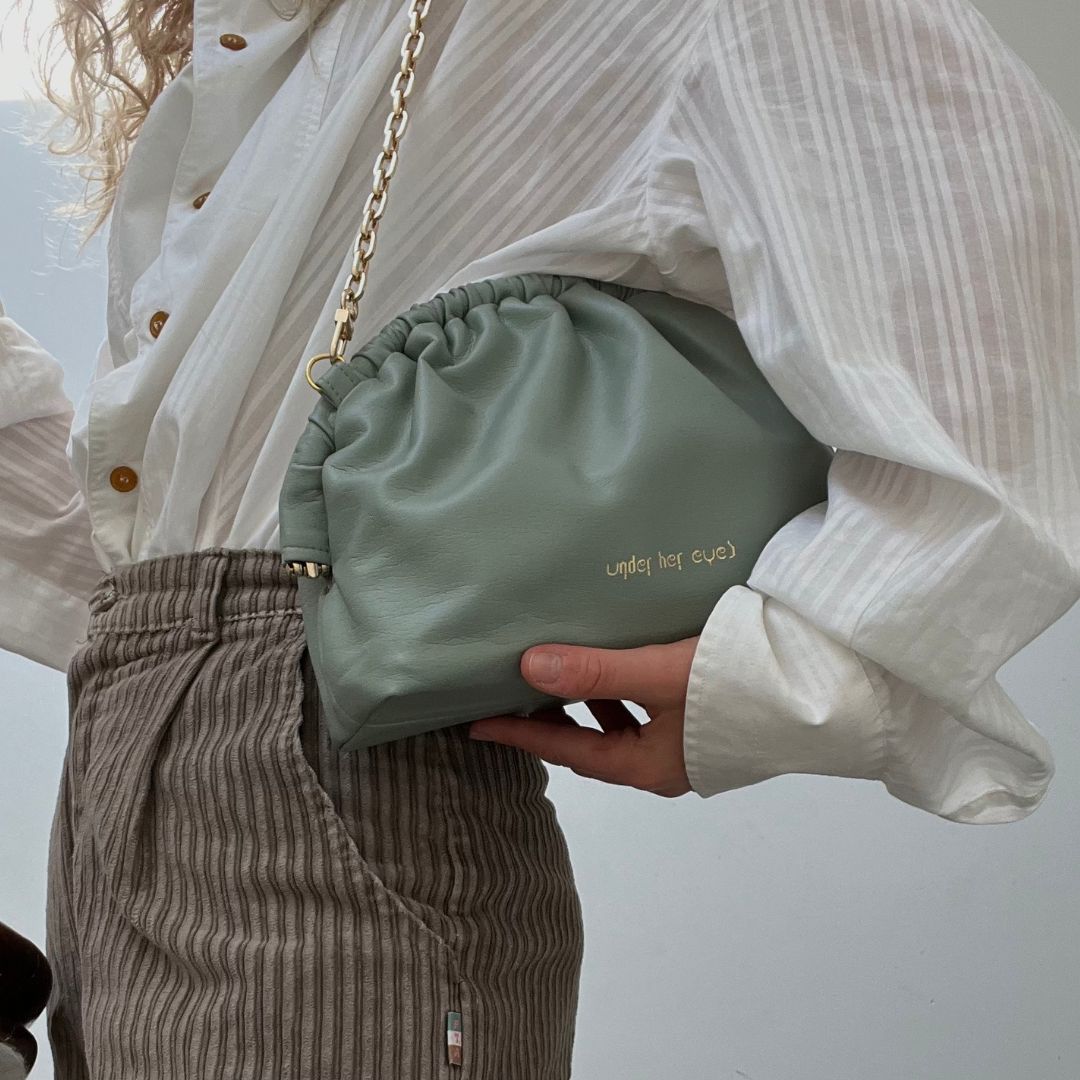 Hi, we're Under Her Eyes
Our founder, Silva, worked in fast fashion for 20 years, during which time she witnessed the negative impact it had on people and the planet. The endless push to deliver new looks resulted in poor conditions for underpaid factory workers and toxic office environments where speed and profit was prized over creativity and positivity. It felt like a race to the bottom - using the cheapest materials available to produce hastily-manufactured garments, flown to the consumer to quickly satisfy short term trends.
We wanted to do things differently. We wanted to create products that are designed to last, and take our time doing it. We wanted to use sustainable materials, to show compassion to those we work with and to celebrate creativity. And so Under Her Eyes was born - delivering luxury, timeless classics to people who care about style and the planet.
Achieving this was no mean feat and presented us with a number of challenges. We had to ensure we identified the right suppliers who only work with recycled or plant based materials, while also at a small scale to avoid creating waste. We scoured the industry and found a number of small-scale innovators motivated to challenge old methods, and created our range out of beautiful new materials such as corn leather, vegan leather and recycled sterling silver. 
Another challenge we faced was ensuring that there was end-to-end transparency in our (and our partners) working conditions. We achieved this by partnering with fashion industry institutions such as Fashion Revolution and Common Objective. We get to know all of our associates so we can answer the question,"who made your clothes?" at every level of the supply chain and ensure no negative environmental or social impact on our staff.
Our ambition is to always push the boundaries and experiment in the different ways waste can be used, made fashionable and wearable. Our first jewellery collection in collaboration with local jeweller Scot Millar, made with recycled materials and semi precious stones - All natural, recycled and recyclable! While we have also teamed up with Planet of the Grapes to develop a plant-based leather made from waste from the wine industry. We are so proud that our first prototype, Odette, has been showcased at Somerset House and the Fashion Revolution studios.
We're not perfect and we don't claim to be. But we are committed to pushing the boundaries of sustainability and investing in the future of fashion. We believe if the majority of people practice sustainability imperfectly the impact will be greater than a few executing it perfectly.