MATERIALS
We are on a journey. A journey of circularity, of learning how to do fashion better - in a kinder way to people and our planet. We use ethical and sustainable materials such as recycled leather, vegan leather and recycled sterling silver to reduce our impact and we manufacture on a small scale to avoid creating unnecessary waste. Our ambition is to be fully circular in the future through trialing a range of innovative materials such as plant leather made out of waste from the wine industry.
Read on to find out more about the innovative materials we use in our range.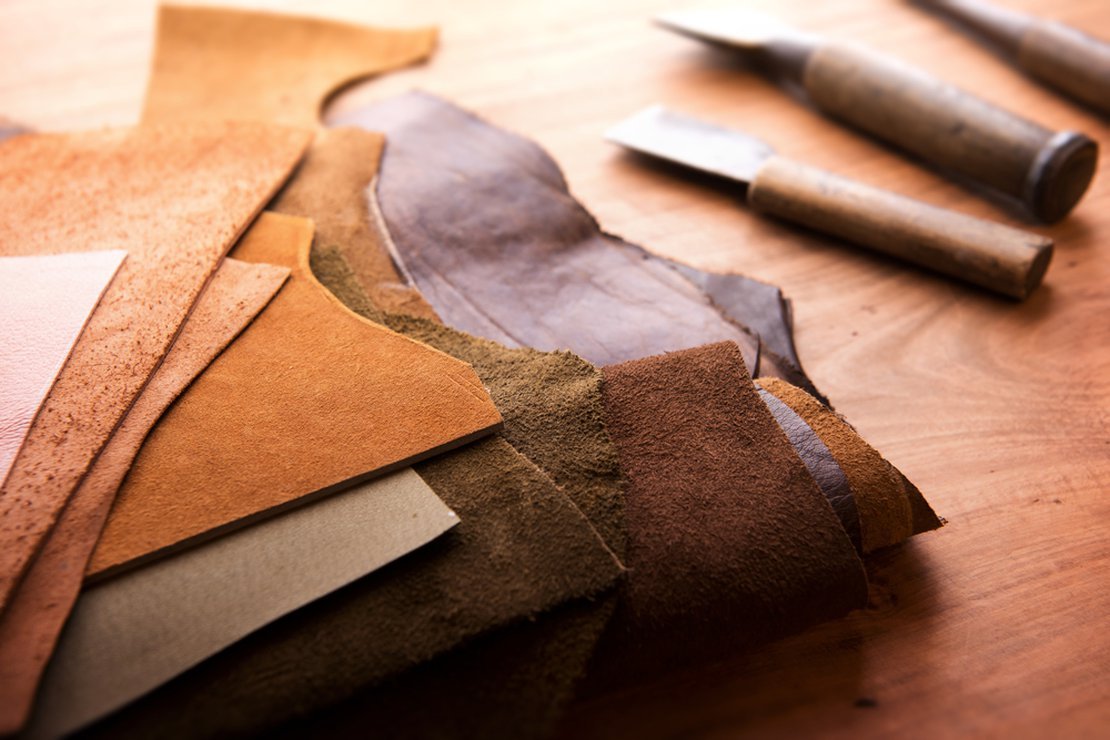 Recycled leather is a sustainable leather alternative, developed and manufactured in the UK. It's a highly durable, one of a kind material that retains the luxury look & feel of traditional leather and is considered more environmentally friendly than leather and many vegan leather materials.  Up to 75% of all leather hides are wasted and end up in landfills, along with the resources used to make them. Through recycling leather offcuts we combat waste and make a consistent material which is produced under a zero waste ethos. Recycling scraps of leather reduces production emissions by over 60% compared to traditional leather. The unique manufacturing process uses 100% renewable electricity and saves 55% of the natural resources used by traditional leather.
RECYCLED LEATHER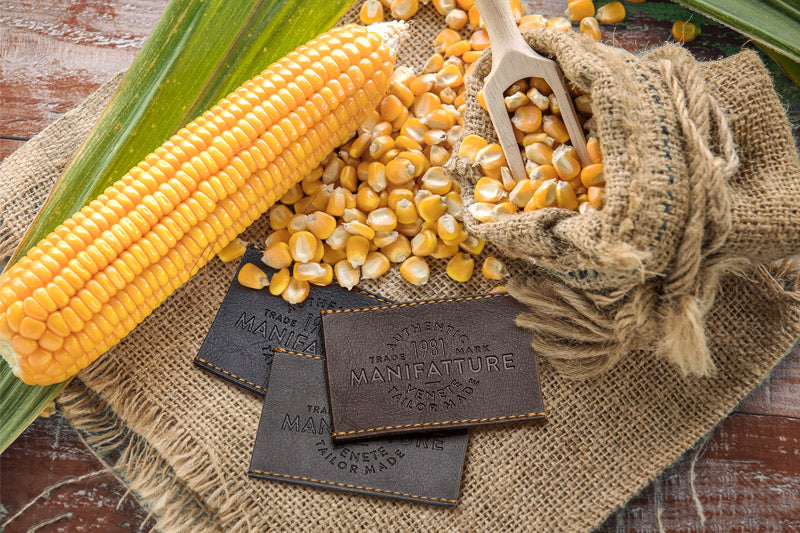 Viridis creates BIO-based materials. What sets them apart is they contain up to 69% plant-based raw materials. This is unconventional in an industry where most materials using fossil fuels which are excessively polluting our planet. This material is made of viscose from FSC certified forests and bio-based polyurethane from renewable resources. These bio polyols come from European non-food and GMO-free corn and wheat crops. It's animal free; it does not release harmful substances to human health and it is FSC certified.
CORN LEATHER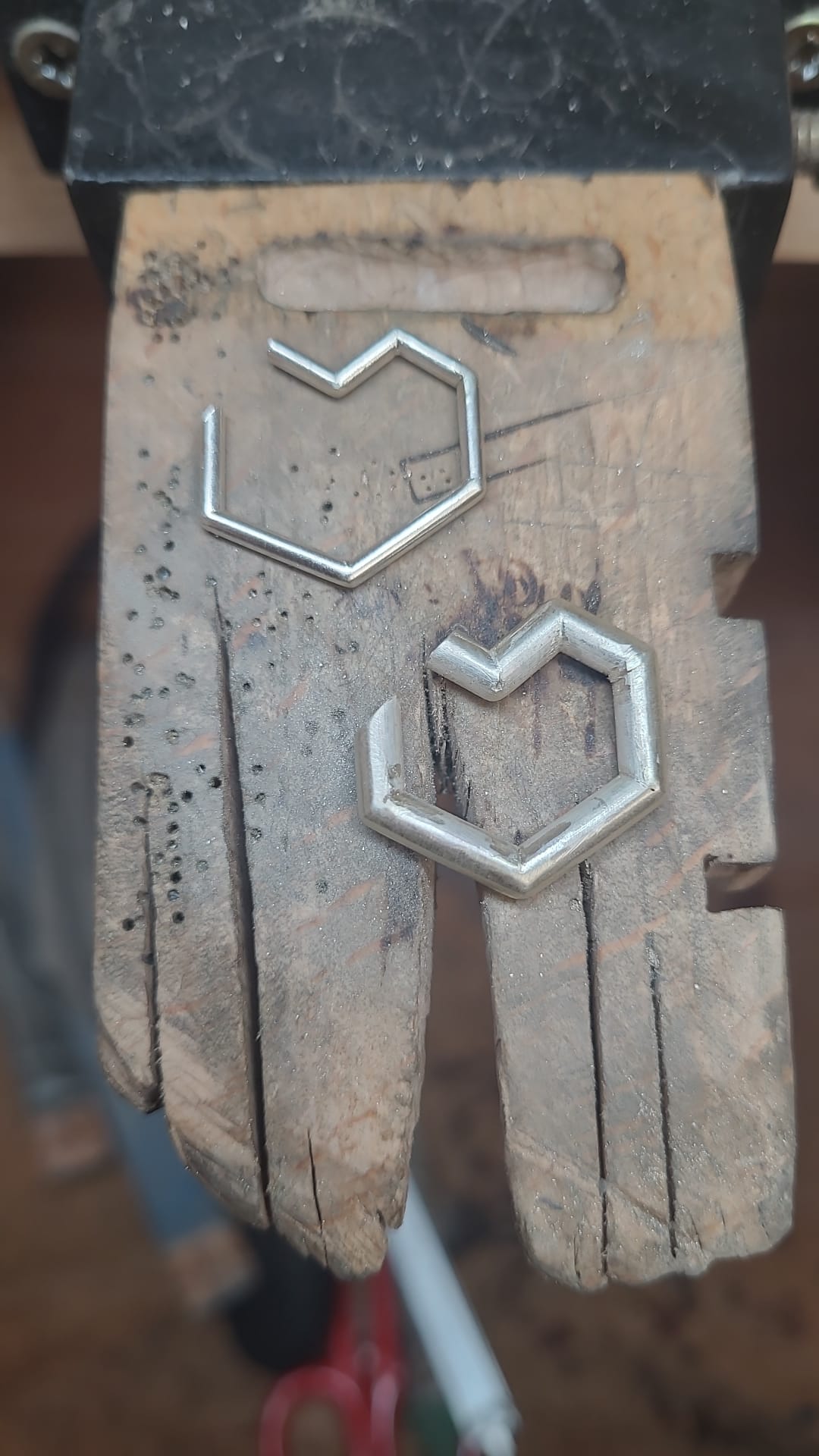 Recycled sterling silver is produced by transforming silver from unwanted jewellery, scrap silver, or other used metal products. Once the sterling silver has been extracted and separated from the other metals it is mixed with, it is melted down and beautifully transformed into shiny new silver products.
RECYCLED SILVER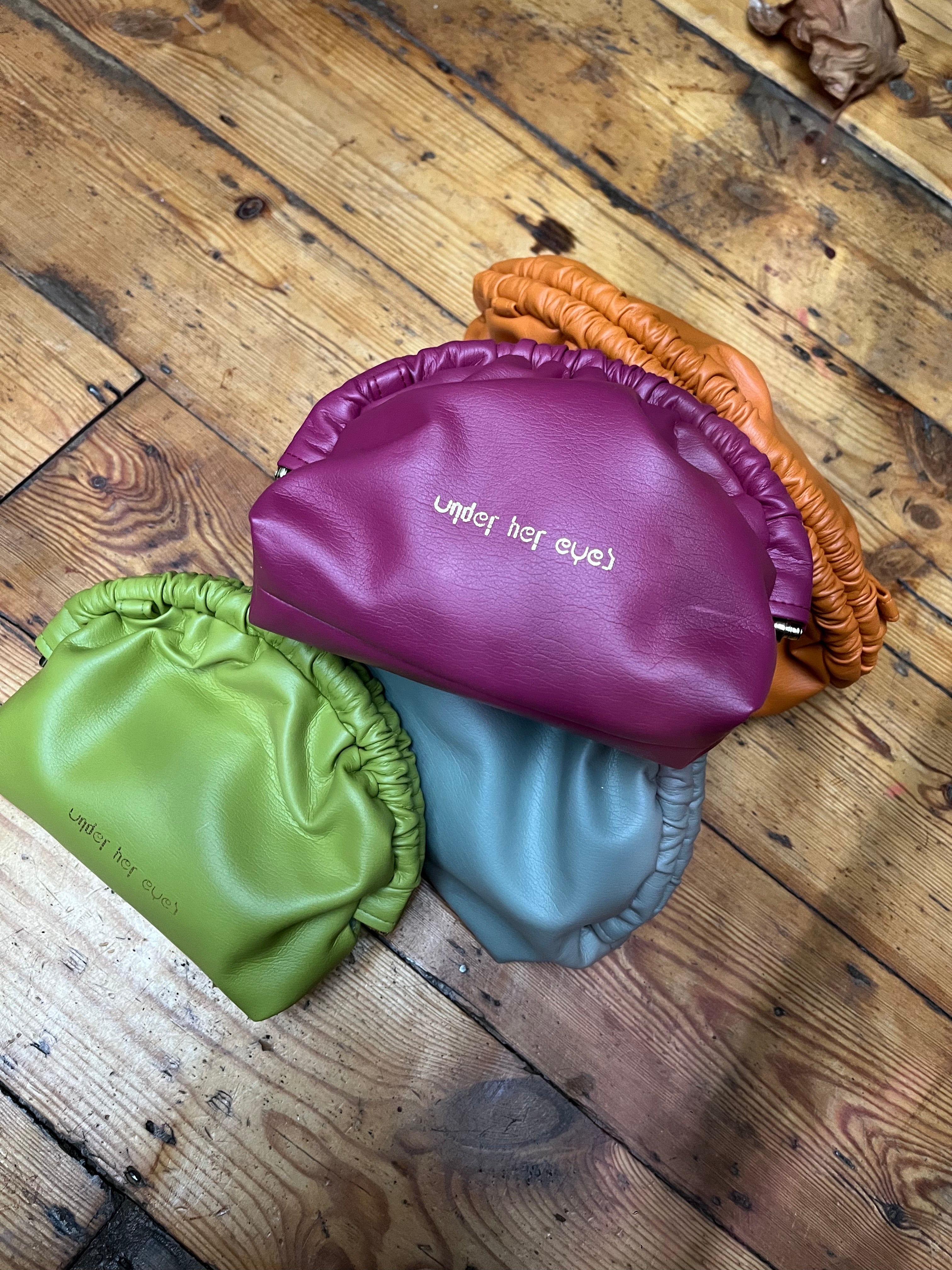 Uniting Japanese craftsmanship, state-of-the-art technology and sustainably-focused innovation, the vegan fabric used to make Vera and Norma is the material of tomorrow. More than just an alternative to animal-based products, this material conserves resources, protects the wellbeing of the planet, whilst also offering comfort and durability. Even the material's backing is made from 100% sustainable wood-based fibers: TENCEL™ Modalm. This is created using Eco soft technology, which uses an integrated pulp-to-fiber process that has high recovery rates of process ingredients and generates very low emissions. By using more than 83% of bioenergy, TENCEL™ Modal production creates around 81.5% less greenhouse gas emissions than the generic modal. 
VEGAN LEATHER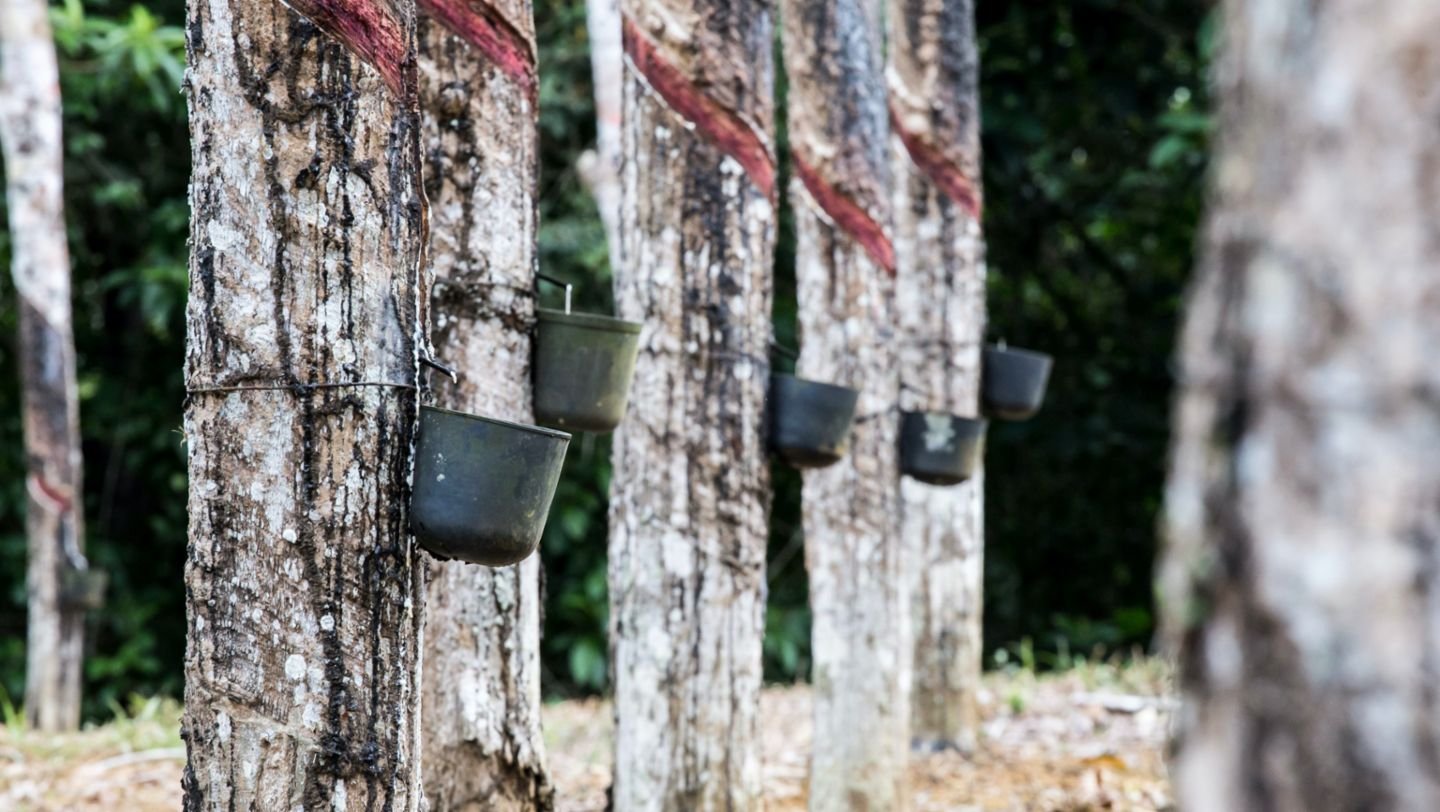 What makes our bags soft to the touch is natural rubber. The rubber we use is plant-based and sustainably produced from renewable rubber tree forests. Natural rubber comes from the sap of the rubber tree (Hevea brasiliensis). Unlike synthetic rubber, which is a petroleum product, natural rubber is a renewable resource and is harvested on plantations primarily in South and Southeast Asia as well as Central America. 
NATURAL RUBBER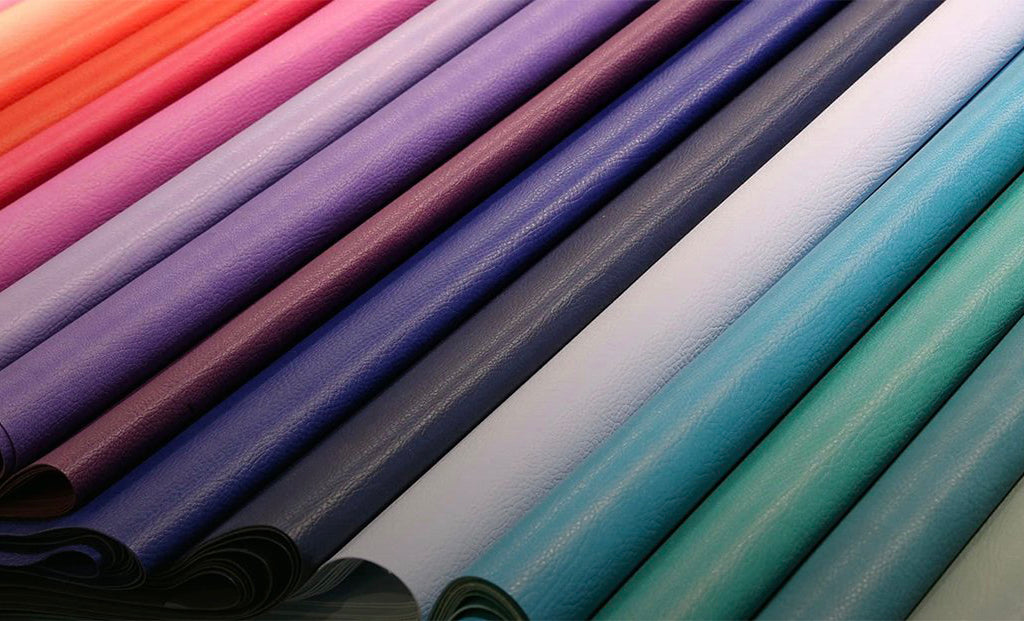 Vegetable tanned leather refers to the tannage, or method of tanning a cowhide. It's called "vegetable" because of the natural tannins used in the tanning process, like tree bark. Vegetable tanning or veg tan as it's sometimes called, is one of the oldest methods of tanning known to man. It's completely toxic free and doesn't pollute the environment. Vegetable tanned leather can also be recycled. All the scraps of leather are collected after our bags are made and sent to a factory which recycles it and makes it into a new material, known as recycled leather.
VEGETABLE TANNED LEATHER